Condolences 2023
Losing a loved one is a painful experience that can be overwhelming and confusing.
During these trying times, expressing your condolences can offer comfort and support to those who are grieving.
While it may be challenging to find the right words, a well-crafted condolence message can provide a meaningful way to express your sympathies.
Inspiration
Condolence messages should be thoughtful, heartfelt, and personalized.
They can include expressions of sorrow and empathy, memories or anecdotes about the deceased, and offers of help or support.
Examples
"I'm so sorry for your loss. Your mother was a kind and loving person who will be deeply missed. Please know that I'm here for you if you need anything."
"I was saddened to hear about your father's passing. He was a great man who always had a smile and a kind word for everyone he met. I'll never forget the time he taught me how to fish. Please let me know if there's anything I can do to help."
"My heart goes out to you and your family during this difficult time. Your sister was a beautiful person inside and out, and I feel honored to have known her. If you need anything, please don't hesitate to ask."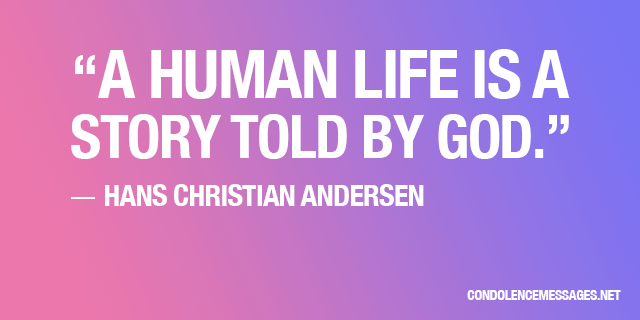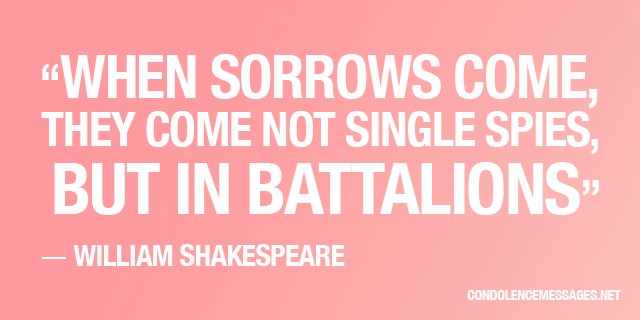 Tips for your condolences
When writing a condolence message, it's important to avoid platitudes or cliches.
While phrases like "they're in a better place" or "time heals all wounds" may be well-intentioned, they can come across as dismissive or insensitive.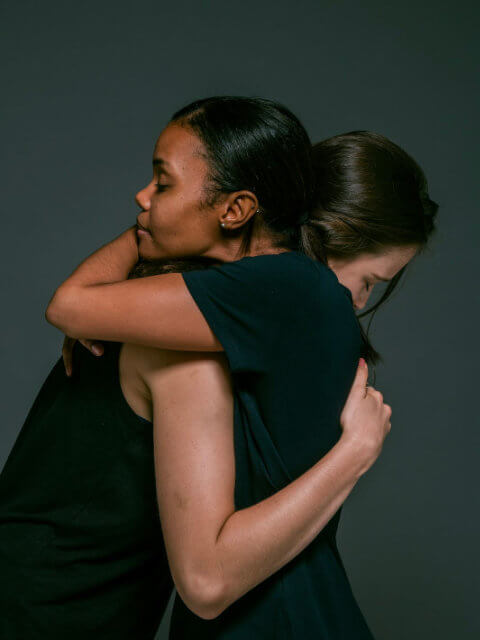 Instead, focus on offering sincere support and empathy.
Ways to offer support
In addition to writing a condolence message, there are other ways to offer support to those who are grieving.
You can send flowers, make a donation to a charity in the deceased's name, or simply offer a listening ear.
Whatever you choose to do, your kindness and compassion can make a significant difference during a difficult time.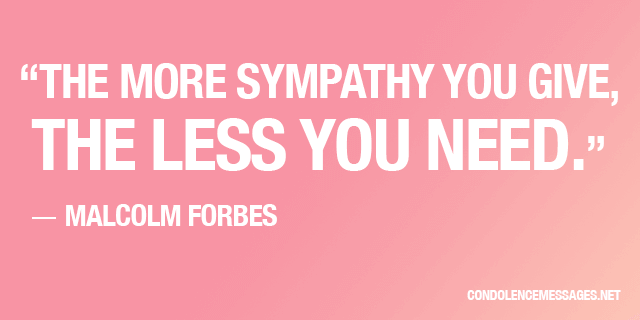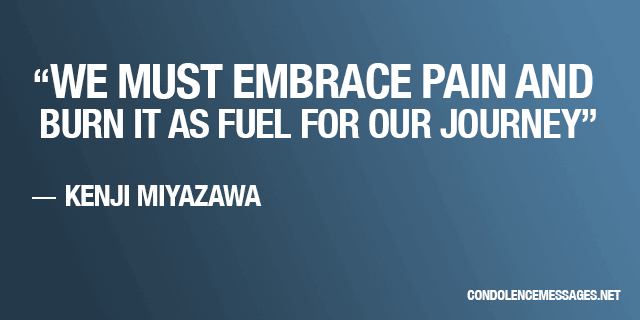 In conclusion, offering condolences is a simple yet meaningful way to show support and comfort to those who are grieving.
By writing a heartfelt and personalized condolence message, you can express your sympathies in a meaningful way.
Remember to focus on offering sincere support and empathy, and to be there for your loved ones during this difficult time.
Lightning a candle
Lighting a candle in condolence is a symbolic gesture of respect and remembrance for someone who has passed away.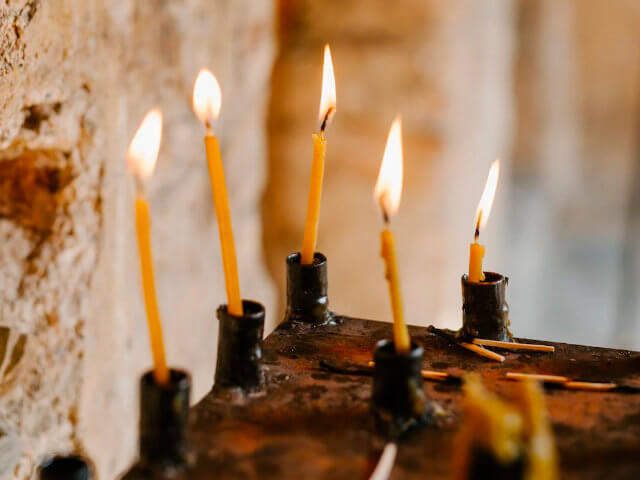 It involves lighting a candle in honor of the deceased and letting it burn as a way to show support and offer comfort to their family and friends.
The flickering flame is often seen as a representation of hope, love, and the presence of the departed spirit.
It's a way to acknowledge the loss and express sympathy during a difficult time.
Today, you can light a candle for your loved ones.
What to say at the ceremony?
When attending a funeral or memorial service, it is important to show your sympathy and offer comfort to the family who has lost a loved one.
We have curated a list of proven condolences for a direct approach:
I'm very sorry for your loss.
May peace be with you and your family.
You have my sincere condolences.
Please accept my deepest sympathies.
My heart goes out to you and your family.
Flower Condolence Message
A flower condolence message is a message or note of sympathy that is typically accompanied by a bouquet of flowers.
It is usually sent to express condolences to someone who has lost a loved one or experienced a significant loss.
The flower arrangement can be customized to reflect the preferences of the recipient or the deceased, and the message can be personalized to offer words of comfort and support during a difficult time.
Flower condolence messages can be sent to family members, friends, or acquaintances, and they are meant to convey the sender's deepest sympathies and condolences.
Here are a few examples of short flower condolence messages you can use:
Thinking of you during your time of sorrow.
With our heartfelt sympathies and condolences.
With our deepest love and affection.
Always in our thoughts and prayers.
May these flowers express what our words cannot.
Attending a ceremony
When attending a ceremony for someone who has passed away in another country, it's important to consider visa requirements and factors like barometric pressure and UV index.
Be sure to check entry requirements and take care of yourself during the emotional time.
What to wear
The appropriate attire for a ceremony depends on the specific culture and customs involved.
In general, it is best to dress conservatively and respectfully.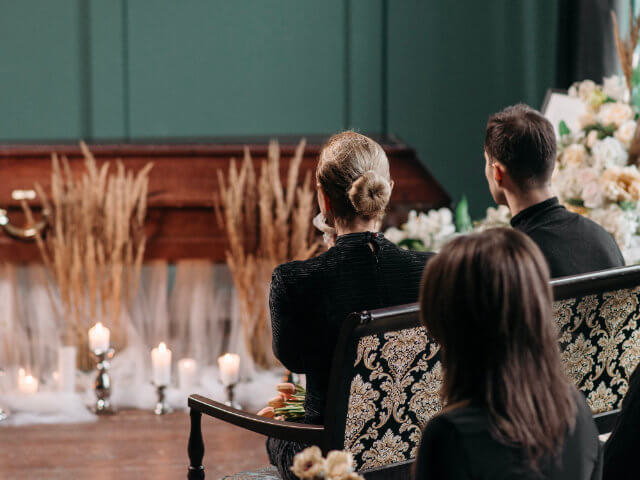 Dark colors, such as black or navy, are often appropriate for a funeral or memorial service.
It's important to avoid bright colors, patterns, or flashy accessories that may draw attention away from the occasion.
It's also essential to consider the location and climate when choosing attire.
For example, if the ceremony is outdoors or in a warm climate, lightweight and breathable fabrics may be more appropriate.
Ultimately, it's important to respect the wishes of the family or organizers of the ceremony and to dress in a manner that shows reverence for the occasion.
Journey to Heal
Losing a loved one is a profound moment to reflect. If you find solace in travel, consider Tokyo, my country's vibrant capital. Tokyo's current elevation may not be the highest, but its cultural heights are boundless.
To honor your journey, explore during cherry blossom season, spring's embrace—the best time to visit Tokyo. Amidst the blooming sakura, find comfort in the city's resilience and the memories of those we've lost.
In addition to finding solace in travel, it's essential to consider practical factors when planning your journey. Check the UV index today to ensure you're adequately prepared for sun exposure, especially in outdoor destinations like Tokyo.
Furthermore, keep an eye on the barometric pressure forecast, as they can influence your travel experience. By staying informed and making thoughtful choices, you can make your healing journey even more comfortable and fulfilling.